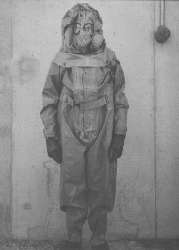 Welcome to my homepage

Attention! This page is still under construction!
My name is Anno Hein. I'm the prototype of a young and enthusiastic physicist. My job here was to keep the NAA at work. Furthermore I have written a PhD thesis about total reflection of X-rays respectivly synchrotron radiation. At the moment I am at the Laboratory of Archaeometry in Athens (Greece).
Links to interesting Databases:
und sonst ?
Besides physics I like to spend my time with playing clarinet and saxophone. But don't worry I won't put any soundsamples on this page.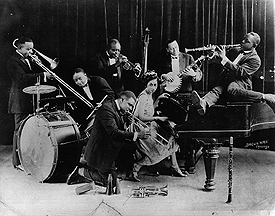 King Oliver's Creole Jazz Band, 1923
You can leave a message at hein@ims.demokritos.gr,
or you can contact me at:

Laboratory of Archaeometry
Institute of Materials Science
N.C.S.R. Demokritos
Aghia Paraskevi
GR-15310 Athens
Greece
Tel: +30 (0) 1 6503389

private:
Konstantinoupoleos 11
GR-15562 Holargos
Greece
Tel: +30 (0) 1 6533056


unfortunately no longer supported by einslife!!!

Links to my favourite news-servers (mostly in german):





Das blitzschnelle Kevelaerer Blatt
Links to lexica, dictionaries and services:





Have a look to a JAVA Master Mind Game ?
What's about a JAVA Schiffeversenken ?




Back to the XRAYS-Welcome-Page


comments, questions or jobs to hein@iskp.uni-bonn.de, Copyright © 1995